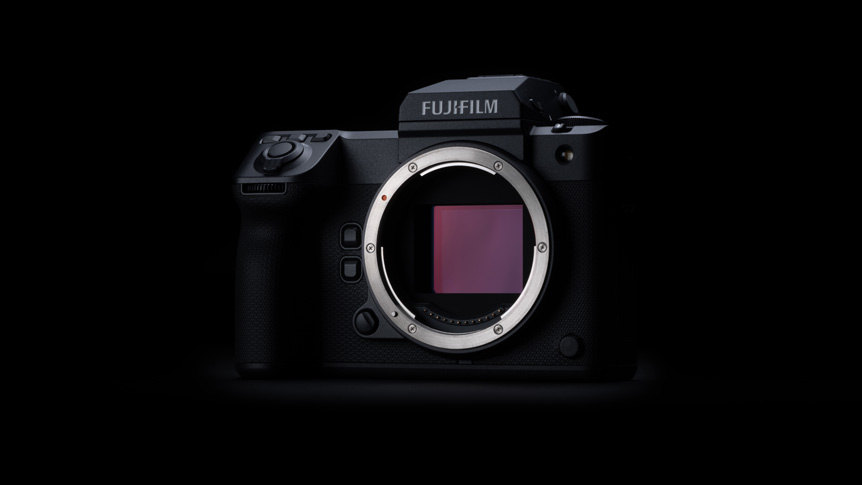 5 minute read
GFX100 II: Key Features Explained
Gain an understanding of how FUJIFILM GFX100 II's specifications benefit your creative process
FUJIFILM GFX100 II is a reimagining of where GFX System cameras all began. The ultra high-resolution camera's arrival is exciting for video and photo creators across all genres, and if you'd like to know why, you're in the right place.
Below, you'll find an overview of GFX100 II's headline features and a GFX100 II vs GFX100 vs GFX100S comparison.
GFX100 II Sensor and Processor
GFX100 II is equipped with a newly developed GFX 102MP CMOS II HS sensor and FUJIFILM X-Processor 5. As a result, GFX System's outstanding image quality is even further improved. 16-bit still images benefit from an increase in dynamic range, a base sensitivity of ISO 80, and greater quality at the corners.
Pixel Shift Multi-Shot mode is still present, providing a 400-megapixel image with a single press of the shutter release. Creators concerned with file size can also utilize the HEIF file format, which produces a 10-bit image with over a billion colors, but requires up to 30% less card space than a JPEG.
During the image making process, X-Processor 5 works to significantly reduce delays. An increased buffer memory serves a variety of professional needs, including decreased blackout within the 9.44 million dot viewfinder.
GFX100 II Autofocus, IBIS, and Burst Speeds
The benefits of X-Processor 5 are best seen in burst and autofocus (AF) speeds. With its high-speed mechanical shutter, GFX100 II is capable of 8 frames-per-second using the full sensor width.
When using the electronic shutter, blackout-free burst operation is possible up to 5.3 frames-per-second using the camera's full sensor width, or 8.7 frames-per-second in a cropped 35mm format mode. Such performance opens a door for all-new uses of a large format camera.
Like X Series' flagship FUJIFILM X-H2S, the camera's AF system is built around artificial intelligence and advanced prediction algorithms. GFX100 II detects and tracks subjects like never before, even in busy scenes. Dedicated modes can be set for faces, eyes, and a variety of animals and vehicles.
The body also houses a capable in-body image stabilization (IBIS) system, offering up to eight stops of benefit. For stills creatives working unmounted at slow shutter speeds, or filmmakers recording handheld footage, the advantage is significant.
GFX100 II Video Features
GFX100 II is a professional filmmaking system. Once again, thanks to its refined sensor and processor pairing, 4:2:2 10-bit internal recording is possible at 4K/60p and 8K/30p. High-speed 120p frame rate is also available at FHD resolution. In the most advanced workflows, creators can record 8K/30p 12-bit ProRes RAW or Blackmagic RAW footage to a compatible Atomos or Blackmagic device.
Due to increased readout rate, rolling shutter effect is suppressed significantly. GFX100 II is also the first GFX System body to feature F-Log2, which offers 14+ stops of dynamic range – ideal for post-production creativity.
GFX100 II Cinema Formats
GFX100 II provides an opportunity to combine incredible camera output with a wide selection of desired lens sets. FUJINON GF Lenses offer full sensor coverage, and Premista, 35mm and anamorphic (35mm) formats are all supported via a simple GF to PL adapter. For use with anamorphic lenses, two recording modes provide various de-squeeze options in-camera.
GFX100 II Frame.io Camera to Cloud
Fujifilm created a world first by introducing a Frame.io Camera to Cloud workflow into the mirrorless X Series range. GFX100 II goes a step beyond, with fully integrated capabilities. Without need for any additional accessories, the mirrorless digital camera sends stills and video files directly to Frame.io's cloud-based platform the moment they're created, another world's first.
Built-in Wi-Fi provides a wireless transfer, with Ethernet LAN connectivity also available. High-res RAW or JPEG images, as well as H.264 video proxies or 4K ProRes video, can all be sent directly to the cloud in a streamlined process. The potential time saved on productions and collaborative opportunities could be vast.
Shop FUJIFILM GFX100 II today and read full specifications here.
GFX100 vs GFX100S vs GFX100 II
FUJIFILM GFX100 II
Resolution
102MP (11648x8736px)
Video
8K 30p, Apple ProRes 4:2:2 internal
Image Stabilization
5-axis IBIS, 8 stop
Autofocus
Intelligent Hybrid Contrast & Phase Detection AF
Performance
8fps, 76 RAWs
Dimensions
152.4 x 117.4 x 98.6mm
Weight (with battery and card)
948g
FUJIFILM GFX100S
Resolution
102MP (11648x8736px)
Video
DCI 4K 30p, 10-bit 4:2:2 external
Image Stabilization
5-axis IBIS, 6 stop
Autofocus
Hybrid Contrast & Phase Detection AF
Performance
5fps, 15 RAWs
Dimensions
150 x 104.2 x 87.2mm
Weight (with battery and card)
900g
Featured products
FUJIFILM GFX100 II
FUJIFILM GFX100 II reimagines the camera that built GFX System. Housed within a compact body, the 102-megapixel large format sensor delivers astounding 16-bit RAW files, with increased dynamic range and a lower base sensitivity of ISO 80. With the addition of X-Processor 5, rapid burst speeds of 8fps can be achieved, and a new AF algorithm detects and tracks subjects flawlessly. Complete with a suite of professional filmmaking features, GFX100 II is a phenomenal creative tool.
Shop now
Learn more