With 102MP of resolution packed into its 44mm x 33mm imaging sensor, GFX100S is perfectly equipped to provide superior detail in any image or piece of video footage. However, this would not be possible without the resolving power of FUJINON G Mount lenses. Leveraging decades of experience in creating broadcast optics, it's this combination of our optics and sensor technology that will set your images apart. From the eyelashes in a portrait to the delicate blades of grass in an incredible landscape, GFX100S is with you to frame every detail.
Pixel Shift Multi Shot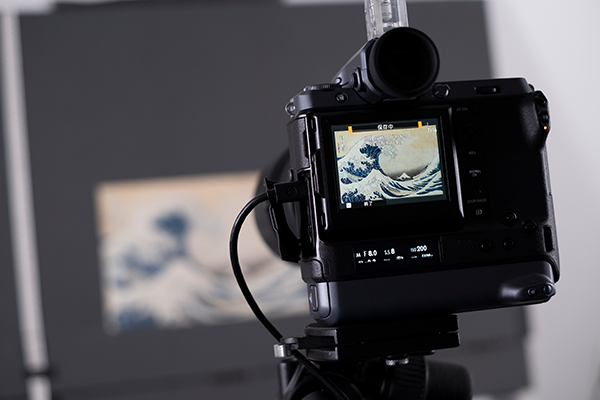 Pixel Shift Multi Shot
When nothing but the best will do, GFX100S rises to the challenge. Its Pixel Shift Multi-Shot function combines 16 RAW files to create a single 400MP image that reproduces the finest details with ultimate color accuracy. Images are created by moving the imaging sensor to record red, green and blue data from every pixel. This process results in unparalleled color reproduction, minimal false colors, and is perfect for archiving works of art, preserving cultural assets, or for any application that requires immense color fidelity and sumptuous detail.