© Paul Von Rieter
5 minute read
Get Cinematic! How GFX Gives You Moviemaking Options
Discover the FUJINON GF lenses that can turn your creative ideas into movies
Whatever your filmmaking project, GFX is a powerful tool for making it happen. But as great as the video quality offered by GFX100 and GFX100S is – and as wide-ranging their features when it comes to movies – a camera body is only one part of the picture: the recording device. Your lens choices will greatly affect the way your movies look and feel, and those choices are vital in how you communicate your ideas and your storytelling vision with your audience. How you compose and frame your scenes will dictate which choice of lenses work best, and this has a strong bearing on the impact each scene makes on the audience. For many cinematographers, the choice of optics makes more of a difference to the picture than the choice of camera.
A broad choice of framing
The extensive – and growing – FUJINON GF lens lineup offers some great options for filmmaking. With focal lengths spanning 23mm to 250mm in prime lenses, and 32mm to 200mm in zooms, there's hardly any limit to the framing options – and therefore the subjects and the narrative tricks – that can be used in your movies. Moreover, GF zooms and primes are fast, allowing you to use all the creative potential of focus in movies, from a shallow depth-of-field to front-to-back sharpness.
© Alison Conklin | The FUJINON GF lens lineup is full of options for cinematic framing, and lenses like GF110mmF2 R LM WR make for an iconic view of your subjects, while wider focal lengths like GF45mmF2.8 R WR can give more storytelling context
The language of filmmaking typically uses a mix of long shots for establishing a scene, mid-length framing for general storytelling or conversation, and close-ups for reactions and important details. However, many great movies have been made with only a few prime lenses in the entire kit, and for low-budget movies, this can be essential. The key to using a small set of lenses is to have the director and cinematographer fully understand how the story should be told, and create the action around that plan. You could achieve this with three or four primes from the GF lens range, for instance, GF30mmF3.5 R WR, GF63mmF2.8 R WR, GF80mmF1.7 R WR, and GF110mmF2 R LM WR. And each lens's wide maximum apertures let you film in low light, as well as create beautiful subject separation.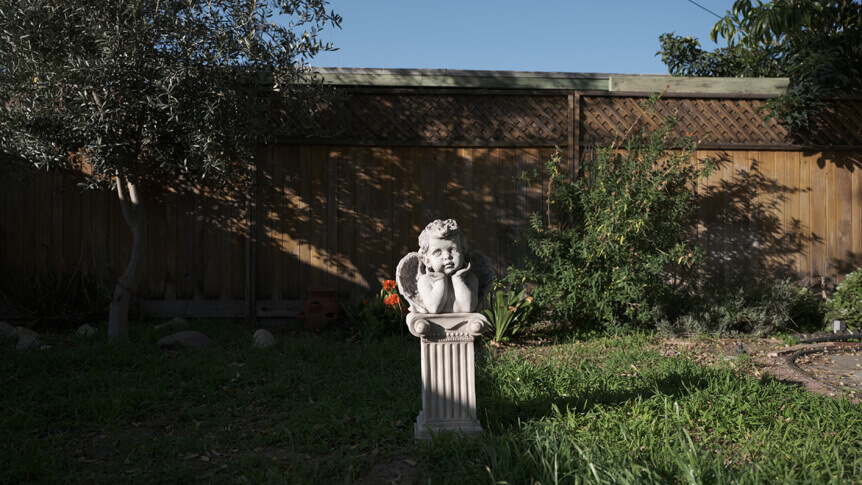 Three different lenses, three different options. Here, GF30mmF3.5 R WR, GF63mmF2.8 R WR, and GF110mmF2 R LM WR show different storytelling options
Three different lenses, three different options. Here, GF30mmF3.5 R WR, GF63mmF2.8 R WR, and GF110mmF2 R LM WR show different storytelling options
Three different lenses, three different options. Here, GF30mmF3.5 R WR, GF63mmF2.8 R WR, and GF110mmF2 R LM WR show different storytelling options
On the other hand, a FUJINON GF zoom lens allows you more freedom in solving location problems, and means that you don't need to switch lenses as often. You can think of these lenses as "variable primes", because of their sharpness and low aberrations. For moviemaking purposes, GF45-100mmF4 R LM OIS WR is a superb option, as it covers almost all of the most common focal lengths used in filmmaking and has a bright F4 aperture to make exposure easier in dim conditions, as well as picking out subjects against nicely rendered blurred backgrounds. It's also rather lightweight. There's also a wide-to-standard option in GF32-64mmF4 R LM WR. And if you want to keep your distance from the subject or achieve a range of close-ups and ultra-close-ups with ease, there's GF100-200mmF5.6 R LM OIS WR. The choice of packing primes, or zooms, or both is something cinematographers take very seriously, and depends on each project.
The advantages of cine lenses
Of course, the lenses in the GF lineup have been developed to offer extreme resolving power, primarily for still images. And while there are many ways that they can be used for filmmaking – and are especially useful for those wanting to work in a hybrid way, creating a mix of stills and video, say for events or weddings work – there are additional benefits to using lenses that are specifically designed for cinema.
When lenses are designed specifically for the needs of the moving image, the utmost consideration is put into consistency and accuracy in framing and focus, so the camera can be moved, or the lens zoomed, without disrupting the composition. Typically, cinema lenses should suffer no "focus breathing" at all – meaning that the framing should not change as the focus is racked from near to far. Focus breathing is not much of an issue for stills imaging, but can have a profound effect in a moving image.
When it comes to changing focal length on a zoom, true cinema zooms will also maintain their focus at a consistent distance, rather than requiring refocus. In this way, cinema zoom lenses are described as being "parfocal". One advantage of FUJINON GF lenses, however, is that they can be used for quick and accurate autofocus at times when manual focus is difficult, and for some projects like documentaries, AF can be extremely handy.
Storytelling through aperture and focus
Another big difference between stills and cine lenses is the way aperture is controlled. While stills lenses, like those in the GF system, use aperture control that's defined in hard stops, cinema lenses have unrestricted control across the aperture range and in between stops, making changes in exposure much smoother in motion. This can be used to adapt to changing light, just as in stills, but also for creative effect. For instance, a stepless aperture can be used to counter subtle changes in ambient light in a scene, or to change the depth-of-field for storytelling reasons.
Selective focus control is a vital tool in movie making. As such, you can expect cine lenses to have a much longer turn in their manual focus ring, allowing more accurate focusing, especially when operation is remotely controlled. For the same reason, cine lenses like FUJINON Premista models have a greater number of distance markings on the lens barrel, which makes it easier for film crews to achieve accurate changes to focus or focal length. Cleverly, on FUJINON Premista lenses, these are even written on both sides of the barrel, so they can be read from either side of the camera.
There are currently three Premista lenses, 28-100mm T2.9 and the 80-250mmT2.9-3.5, and a 19-45mm T2.9, all having a tough and lightweight metal build. Although each one is designed for 35mm film-sized sensors, they in fact also cover the image area of GFX large format 4K capture at almost all focal lengths.
How to mount cine lenses
If you're thinking of using dedicated cinema lenses on your GFX system body, you need to use a mount adapter, such as a PL to GF converter, but this small addition really opens up a world of cinematic possibilities. With adapters, many retro-design lenses from decades past can add unique flavors and videographic expressions to your movie, or might better suit a subject or era you're working on. For instance, if you're filming a drama set in the 1950s, one might use lenses that achieve that traditional look, instead of trying to create it using software in post-production.
Different lenses can be used to make details sharper or softer, change the look of highlights and lens flare in your frame, and even change the color and tone in a scene, all of which mean less tinkering in post-production. There are also optics like anamorphic lenses, which boast beautiful and distinctive effects which are challenging to create with software. And of course, while we started by saying that GFX system bodies form just one part of the filming process, the ability to create footage at the utmost quality can't be overstated, as whatever lens you mount, a GFX camera will give you the required control to get the best out of it.
Learn more about GFX system here, explore the GF lens lineup here or contact your nearest FUJIFILM Authorized Dealer for more information.
Want to know more about choosing lenses for video? Then check out this video from Fujifilm expert Michael Bulbenko.